Favorites in Memorial Day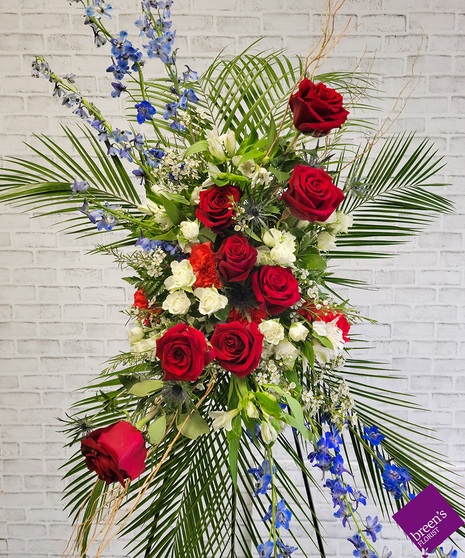 About

Memorial Day
Honor our service men and women during this year's Memorial Day with one of our elegantly designed floral arrangements.
Sending flowers for Memorial Day from Breen's Florist in Houston, Texas, is a heartfelt way to honor and remember those who have made the ultimate sacrifice in service to our nation. Memorial Day is a time of reflection, gratitude, and remembrance, and flowers can play a meaningful role in expressing these sentiments. Breen's Florist offers a wide range of patriotic floral arrangements that incorporate the colors of the American flag – red, white, and blue – to pay tribute to our fallen heroes. By choosing Breen's Florist, you can send a thoughtful and respectful message of appreciation to veterans, military families, or anyone you know who has lost a loved one in the line of duty. Sending Memorial Day flowers from Breen's Florist not only adds a touch of beauty to the holiday but also conveys the gratitude and respect that this day represents. It's a way to participate in the solemn observance of Memorial Day and express your support for those who have bravely served our country.
100% Satisfaction is guaranteed on all local Memorial Day flower deliveries headed to Houston, Spring, or Pasadena TX.
A Word from Our Customers