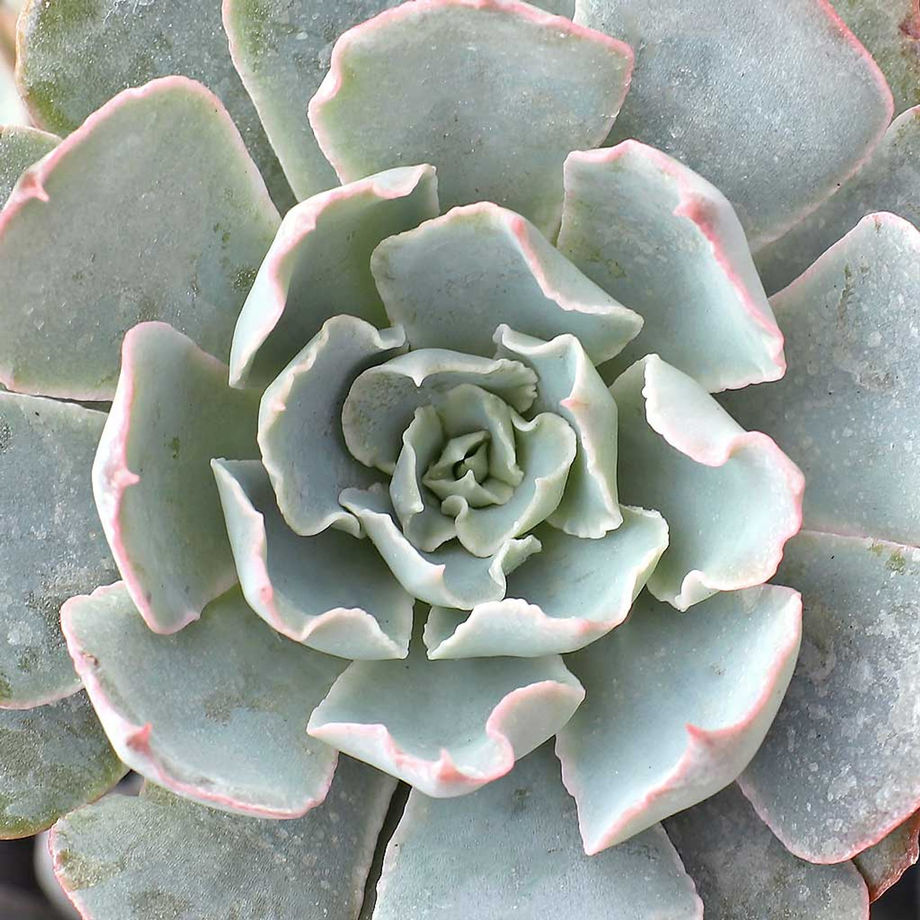 ECHEVERIA ROSEA
LIGHT
Place your Echeveria bright light to full sun. It will not thrive if it doesn't receive enough sunlight.
WATER
Water your Succulent when the volume of soil is 100% dry. Water thoroughly until it flows out of the drainage hole. Discard excess water to discourage root rot.
HUMIDITY
Your Succulent prefers a dry environment. No need to mist.
TEMPERATURE
Your Echeveria will do just fine in average room temperatures, between 60-80 degrees.
FOOD
Feed once in the spring and once in the summer with a liquid fertilizer for cacti and succulents.
TOXICITY
Your Echeveria is non-toxic according to the ASPCA.
ADDITIONAL CARE
Over time, your Echeveria will shed its lower leaves. Though this can be alarming, it is completely natural and doesn't mean your plant is dying.