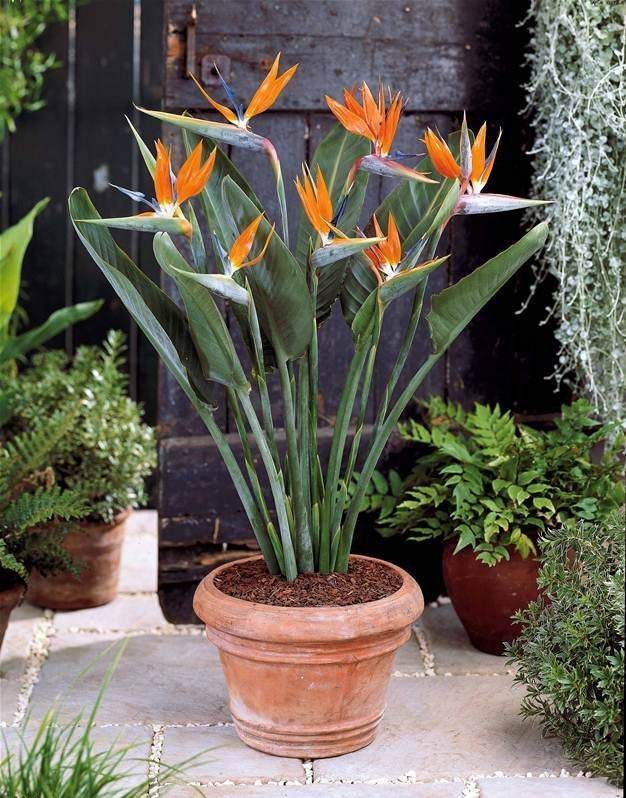 BIRD OF PARADISE
LIGHT
The Bird of Paradise can handle direct and bright indirect light. However, it will flourish most in a sunny spot in direct sun.
WATER
Water your Bird of Paradise when the soil volume is 50% dry. Water until liquid flows through the drainage hole at the bottom of the pot and discard any water that has accumulated in the saucer.
HUMIDITY
The Bird of Paradise prefers a humid environment. Add a pebble tray or a humidifier nearby if you notice crispy leaf edges.
TEMPERATURE
Average indoor temperatures of 65-80°F are best for the Bird of Paradise.
FOOD
During spring and summer, fertilize once a month with a general purpose fertilizer. No fertilizer is necessary during the winter when plant growth naturally slows.
TOXICITY
Bird of Paradise is considered toxic to humans and pets if ingested.