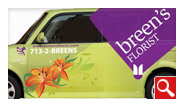 Breen's Florist has been a Houston tradition since 1943. That is over 50 years of service and dedication to delivering EMOTIONS everyday. Flowers are your emotions and sentiments and that is why Breen's Florist takes pride in your order. At Breen's, you are not an order number. You have called on us to express your sentiments with flowers, so truly we are YOU! We are your voice.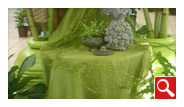 Because everyone loves flowers...
We have provided this website to show you a sampling of some of the arrangements that can be created for various occasions. However, we custom build each arrangement fresh for each order, and any style or design can be created by our award winning designers, from traditional to contemporary. We also carry a complete line of gift and gourmet baskets, balloons, plush toys and silk/dried arrangements. To experience our personal service and to get the unique creations you want, just call.
Our Mission...
Every order designed and delivered by us is looked upon as a commitment to delivering the freshest possible flowers designed with artistic flair while also providing you with the highest level of customer service possible. Your satisfaction is our primary goal.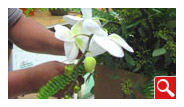 Breen's Florist was voted Best Florist 2007 by Houston Press and are recognized throughout the city by are bright and vibrant fleet of delivery vehicles that delivery the entire Houston metropolitan area and surrounding suburbs.
With three stores conveniently located in Houston and in Spring, TX, Breen's Florist takes pride in being one of the largest florists in the Houston area.