Summertime is special for many reasons, but in the floral world, it gives us the opportunity to celebrate one of our very favorite blooms. June is National Rose Month, and at Breen's Florist, we have an extra-special rose to recognize. If you haven't seen them yet, be ready to be wowed!
Breen's Exclusive "Twilight" Rose is a unique rose variety that opens up wide and holds for quite a while. It was chosen as our signature rose because of its amazing performance, as well as its exquisite coloring. If you'd like to send Twilight Roses to someone special in Houston this summer – the only place to call is Breen's Florist.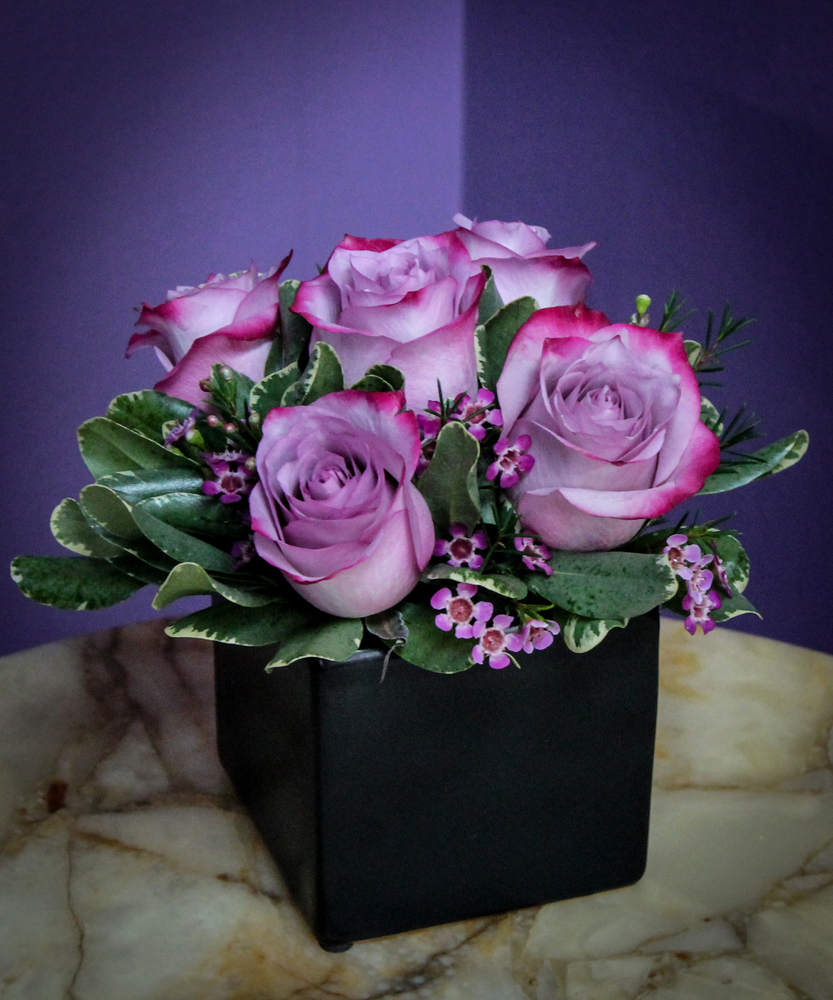 Elegant and sophisticated, our Twilight Roses showcase deep shades of rich, luxurious color, and are set off perfectly with sleek black containers. On their own or paired with orchids, you can be assured that whoever receives these striking flowers will absolutely love them.
Did You Know? Roses can be grown in many colors – but there are no true blue or black species because roses lack a gene to produce delphinidin, which is the source of blue coloring.
Roses have been admired for thousands of years and were often considered to be only fit for royalty. Not only are they beautiful, but exceptionally resilient – there is a rosebush in Germany that has been continuously blooming for nearly 1,200 years! Rose oil is said to have healing powers and was coveted by the rich and elite in the Middle Ages. Considering it takes 60,000 rose blooms to produce one fluid ounce of the oil, it is easy to see why it was considered so valuable.
National Rose Month is the perfect time to experience our exclusive Twilight roses, whether you send some to a loved one or enjoy them yourself! Call Breen's Florist today, and we'll make sure that these spectacular roses arrive fresh and beautiful.